Button designed by Justine Hamill
From NZ with Love is a follow on project from the Fukudamachi Kindergarten Project (FKP). It focuses on sending small tokens or aroha (love and support) to families in Japan who lost everything in the March Earthquake/Tsunami. Items will be sent in early November just before the bitter cold winter hits in.
Its sister project 'Christmas for Christchurch' (forth coming) sends aroha to families affected by that event.
Both projects follow the 'handmade' theme, connecting heart, intent and creation for both maker and receiver.
Even if you are not a crafter, there are different ways to help...
What you can do
If you are able to help in any way, please contact me on:
hapachica@gmail.com
Create:
small, flat-ish goodies for family members (mother, father, grandparents, children - I hope to be able to post a list in the next month) such as.:
scarves
beanies/hats
socks
aprons
dish cloths
finger puppets or small pocket toys
tote bags
christmas decorations
Items will need to be ready for sending by
Novemebr 10th 2011.
Donate:
(before September 1st 2011 to give time for creating)
fabric off cuts
wool
embellishments (lace/beads etc)
to help cover costs of postage
Volunteer
to create one or two items
to help find ways of delivering items cost-effectively
provide support on the project (source fabric/wool; run craft workshops, SPREAD THE WORD, grab the button), print out the flyer, post the info...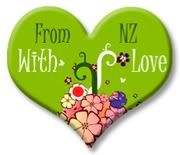 My thinking...
As the world carries on with its daily life, disasters such as the Japanese Earthquake/tsunami and the Christchurch Earthquake become forgotten. Many months on from the event, people may have picked up and moved on with their lives, but for people who have lost everything, collecting simple and special items for different seasons and festivities will be ongoing. Winter will hit those in the North of Japan who have no winter items. Christmas may have new meanings as people re-establish their traditions and collections of decorations. Your help is greatly appreciated.
In case you need inspiration or a reminder as to what Northern Japan has and is facing, check
them out three months on.